Try this STEM Activity Challenge at home or in the classroom!!
Included below:
– Materials List
– Video Tutorial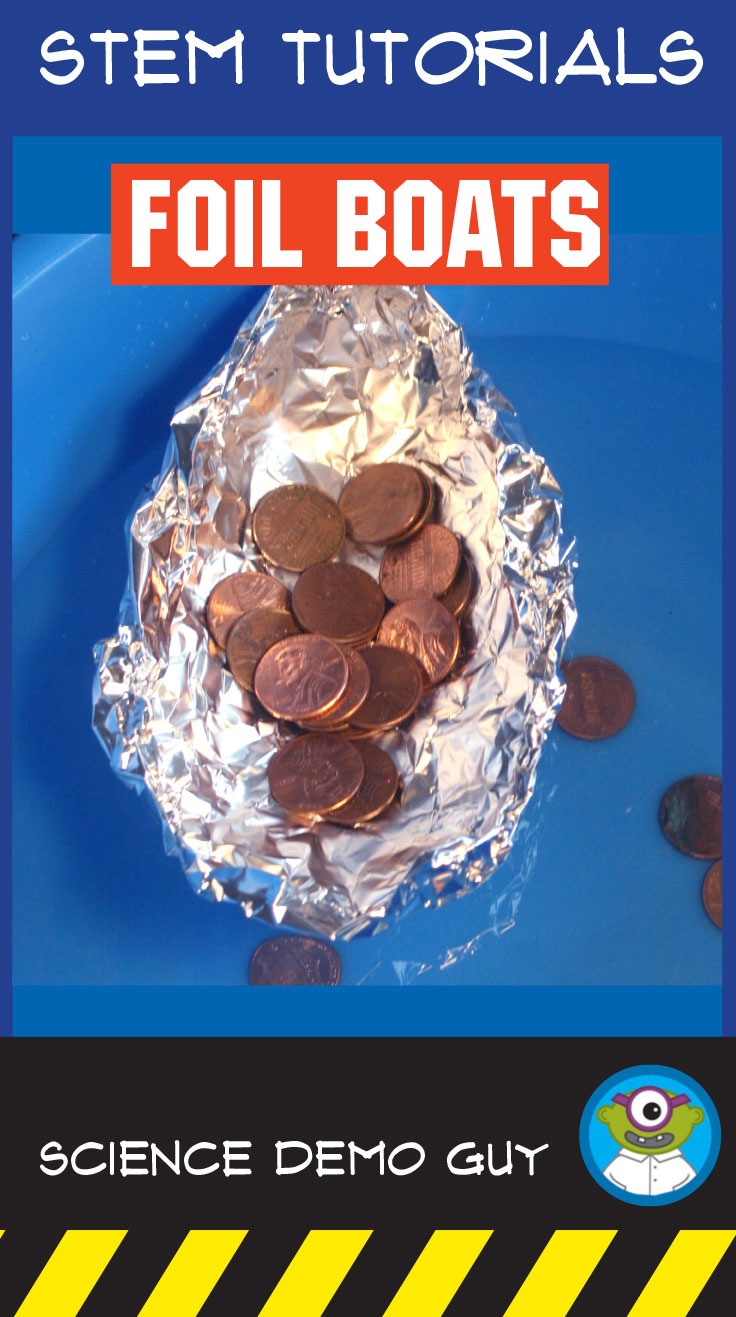 Materials listed below are per group (3-4 students):
2 aluminum foil squares that are 15cm by 15cm (1 square will be in case they make a mistake or want to redesign their boat)
1 beaker or clear cup (to show the aluminum foil and penny sinking at the beginning of this activity)
approx. 50 pennies (I put these in a small cup)
A fish tank / large bowl for setting these in when filling with pennies (1 tank per class)
Video Tutorial:
Available for purchase in my TpT Store: k-2 Grade Activity, 3-5th Grade Activity
– Student Worksheet
– Teacher / Parent Instructions
– Grading Rubric
– Other fun and exciting STEM Activity Challenges!