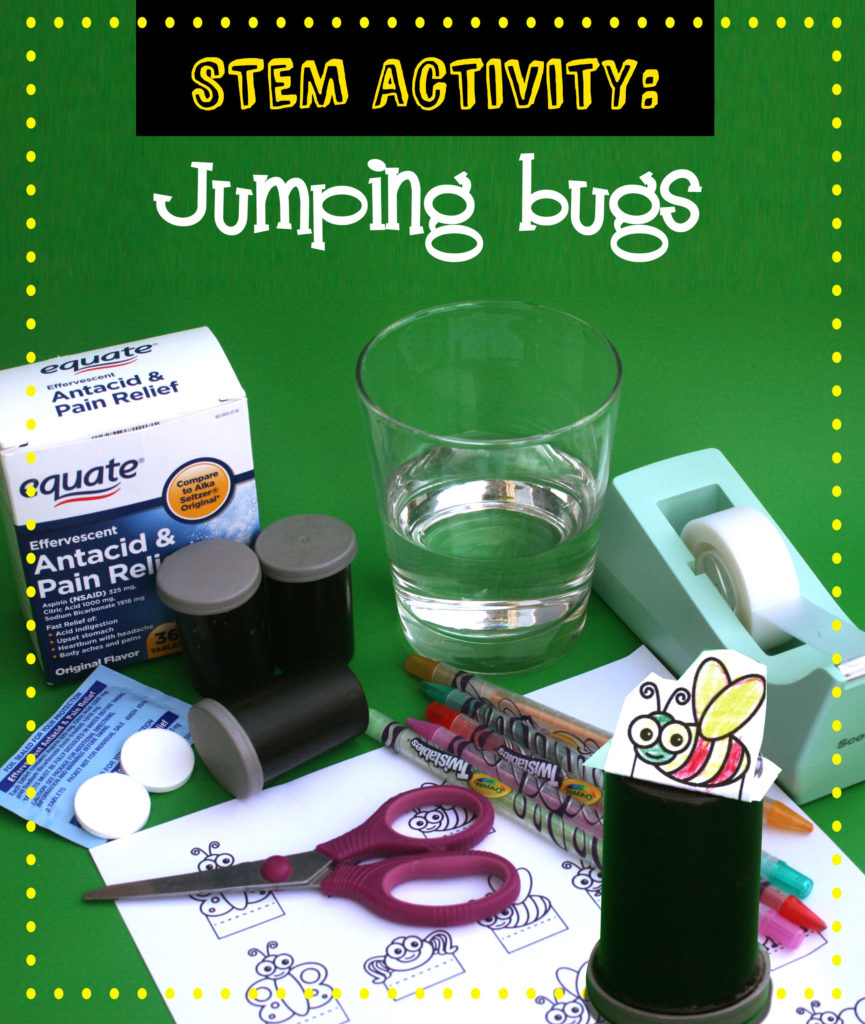 We are having abnormally awesome weather for February here in the Midwest United States. I took advantage of this nice weather to have some science fun outside with my kids! What could be more fun than watching bugs jump?
Here is the list of activities you will need, materials listed below are per group (3-4 students):
• 2-3 film canisters with lids (either 1 per student or 1 per group). I buy these on ebay • Tape (scotch or masking)
• 2-3 scissors
• Beaker or cup with water in it
• 2-4 "Alka-seltzer" tablets (meaning 1-2 packets)…. (I don't buy the name brand tablets)
• markers, crayons or colored pencils
• 1 Meter stick (for you the teacher to use)
• "Bugs sheet" pdf (pre-cut)
• Student instructions Sheet
* A few towels to help clean up the area when finished*
In this video I explain how to run the activity and explain the science behind it.
First, my kids colored and cut out their bugs! This is a chance to make it a "STEAM" activity. They loved this part. They folded along the dotted line and taped it to the bottom of the film canister. Some younger children will need help with that part.
Next you pour water into the film canister and add the tablet.
Close it up and place it with the cap down. You'll need to do do this pretty quickly!! Again, the younger kids will need help with this.
Wait for it…wait for it…and then…POP!!!
Kids can use their worksheets to follow along with the instructions, record data and improve their results. This worksheet, materials list, teacher instructions sheet and grading rubric and teacher instruction video are available in a single pdf file FOR FREE in my TpT store. Here's the link: https://www.teacherspayteachers.com/Product/STEM-Activity-Challenge-Jumping-Bugs-K-2nd-Grade-1198540
Try it with your students and let me know how they do! Thanks for visiting my blog and reading this post 🙂 STEM is always a great to engage and bring learning to life!