NOTE: This tutorial is part of a bundle of 36 STEM Activities! Check out "STEM for the Whole Year" in my TpT Store!
In this activity, students will work in groups to design and build a small boat from aluminum foil. They will then see how many pennies it can hold before it sinks. The goal is for each student to work with their group to build and modify their boat to hold as many pennies as possible.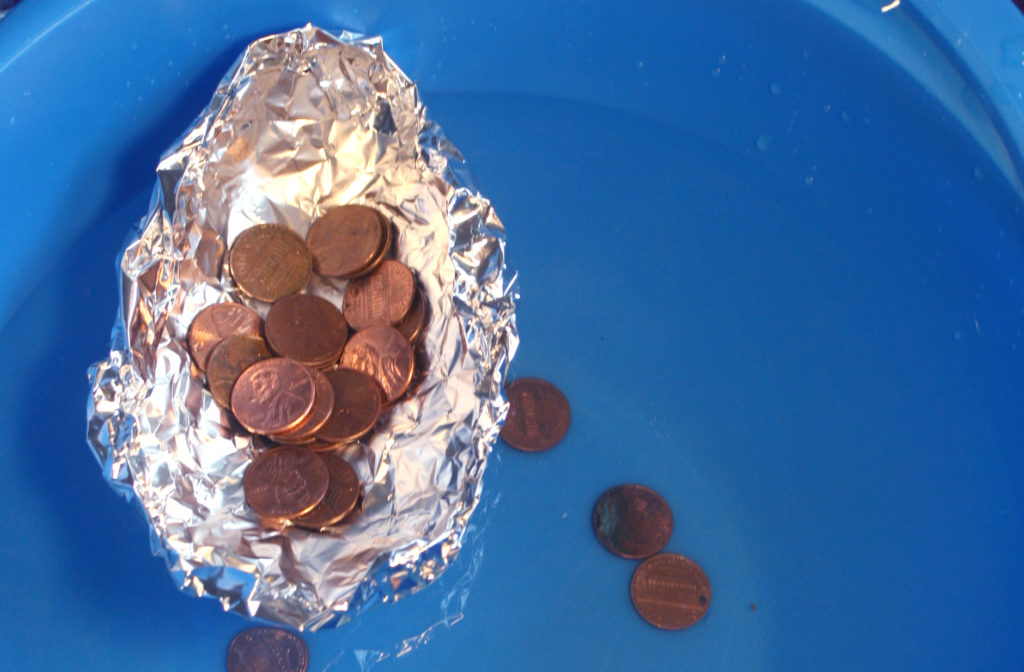 Materials  (per group, 3-4 students):
• 2 Aluminum foil squares that are 15cm by 15cm (second square is for mistakes or redesigns)
• 1 Beaker or clear cup (to show the aluminum foil and penny sinking at the beginning of this activity)
• Approx. 50 pennies (in a small cup)
• A fish tank / large bowl for setting boats in when filling with pennies (1 tank per class)
Video Tutorial:
Check out the Aluminum Foil Boats Activity in my TpT Store! It includes this video along with a worksheet, teacher instructions, grading rubric and planning sheet! Click on one of the links below to check it out!
Aluminum Foil Boats STEM Activity Challenge
[ezcol_1third]
[/ezcol_1third] [ezcol_1third]
[/ezcol_1third] [ezcol_1third_end]
[/ezcol_1third_end]
k-2 Grade Aluminum Foil Boat Activity
3-5th Grade Aluminum Foil Boats Activity
6-8th Grade Aluminum Foil Boats Activity