---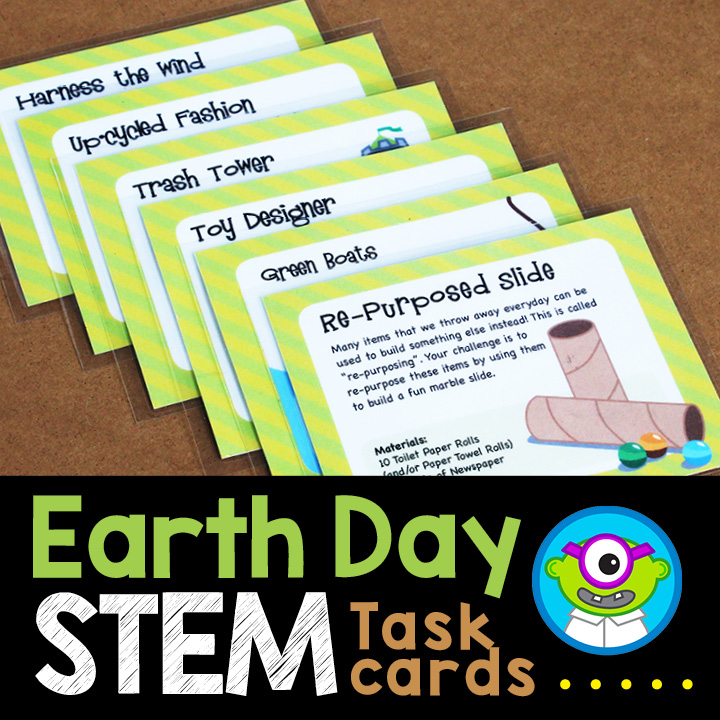 Check out these simple STEM Activities. They use cheap supplies that are easy to find! Click here!
---
Earth day can be an awesome opportunity for STEM learning. Science, Technology, Engineering, and Math are at the core of SO MANY environmental projects and advancements. Who develops and improves new technology for renewable energy? Who designs and creates the processes to recycle old materials, or find new uses for recycled materials? Who works in the field finding ways to preserve habitats and help species to thrive? The list of scientists, engineers, architects, and more, goes on and on! STEM careers are foundational in preserving and advancing the environment we live in.
STEM Activities in the classroom can foster the engineering and creative spirit that has brought so many advancements in our world. Even simple problem solving & design activities can pave the way for the future application of in-depth science and math concepts! Simple STEM activities are so much fun—learning feels like play. Working through the STEM engineering process, students are given the opportunity to problem-solve in groups and find solutions to various challenges. I LOVE to see students get excited about an idea and work through different obstacles as a team!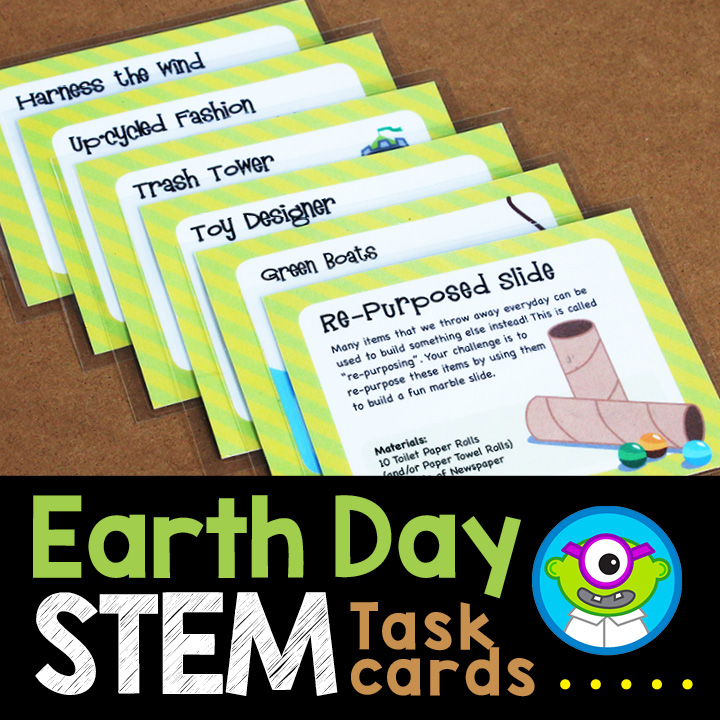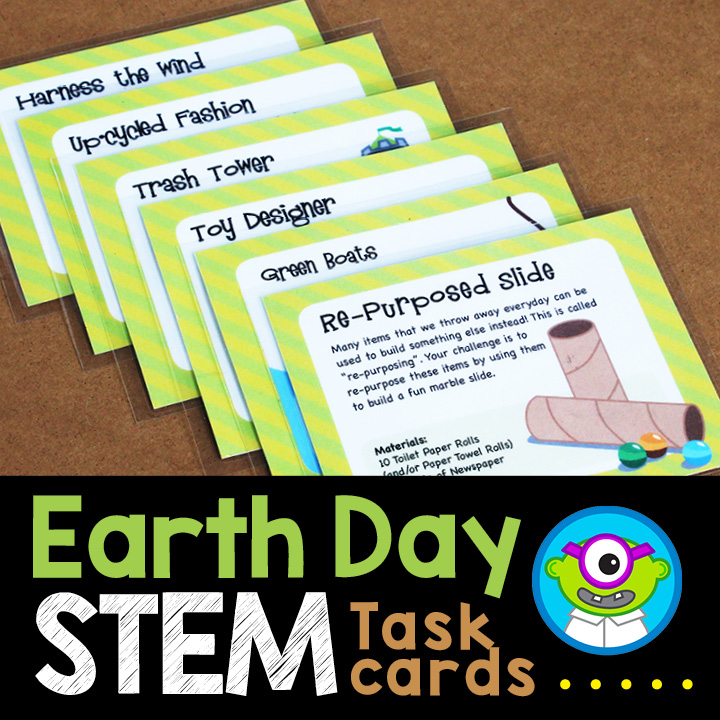 In the spirit of Earth Day, I've turned 6 fun STEM activities into Earth Day themed task cards (Check them out by clicking here)! One of the best parts of these activities is the simplicity of materials. There aren't very many supplies needed, they are very easy to find, and they are super inexpensive (there's a parent letter as well, to collect recycled items). I've also included a STEM process poster and worksheet to help guide students through the activities.
The activities are also VERY easy to prep for. Simply print out the cards, the process poster, and worksheet. Next, set out the materials per group. I laminated the cards and process poster so that they can be used again in the future. It works well to have students in groups of no more than 3-4 for these activities. You could have all of the groups working on the same challenge or each group working on different ones. All of the activities draw from the same pool of supplies, so even if you are running all of the activities at the same time, you'll only need to gather one set of materials.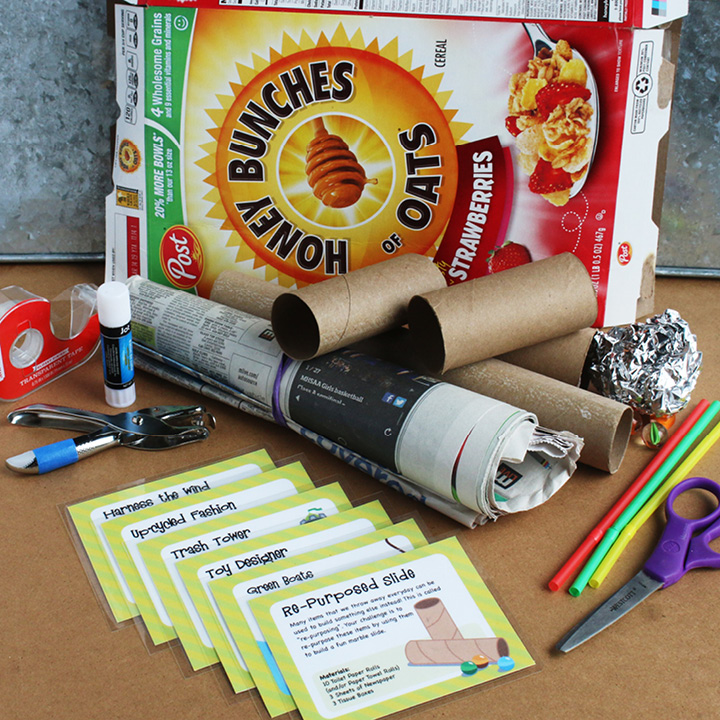 For these six activities, the only materials you will need are:
Items to Request from Parents:
• Toilet Paper / Paper Towel Tubes
• Newspaper
• Cereal Boxes
Simple Materials:
• Foil
• Straws
• Hole Punch
• Scissors, Tape & Glue
Optional:
• Bin for Water (Testing Boats)
• Markers
Re-Purposed Slide
Green Boats
Up-cycled Fashion
Harness the Wind
Toy Designer
Trash Tower
More great ideas!